Jump Takes on Millbridge Speedway | Salisbury, North Carolina
Apr 01, 2023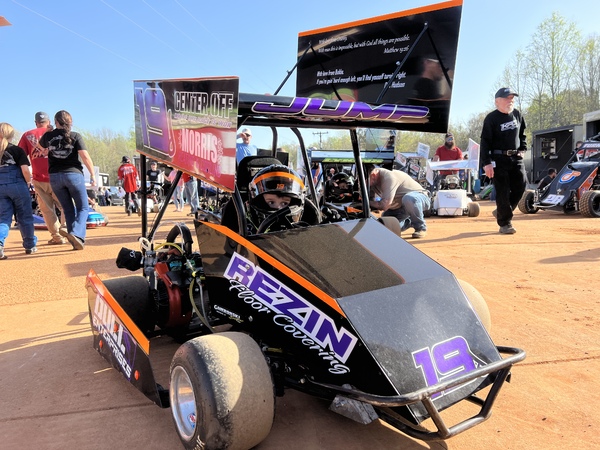 We made the 905+/- trip to the infamous Millbridge Speedway! This was something we wanted our young driver to experience and what better time then on a family vacation.

Upon arrival, we learned their Saturday shows are ran without practice sessions. With that, we started qualifying with no data. There were 19 karts in Jaxxston's class and he qualified P17.

They split the field for their 8 lap heat races, with the top 4 advancing to the A-Main. Jaxxston started last, P6 and showed patience can pay off. At the drop of the green he had a great start but two car's tangled in front of him in turns 3/4 sending BOTH over on their lids! With precision driving he was able to avoid them. Another kart has some issues under this red flag and dropped out of the race while the two causing the incident were able to continue. This allowed Jaxxston to restart P2 which he would hold for most of the race but ultimately finished P3, transferring him into the A-Main!

A P8 starting position saw Jaxxston starting in the top half of the field. The original green was call off due to a spin in turn 2 so they stacked them back up for another start. Jaxxston came out swinging with a power move that gained him two positions moving him into P6. Unfortunately he got into turns 3/4 and caught the inside berm sending him around in front of the field with several spinning to avoid. This sent him to the rear to restart P14. You could tell in his driving he was upset and frustrated with himself but ultimately he did very well to close out the race. He ended the night P16 but gained valuable seat time and experience.

If you ask dad, this will not be the last time we come to Millbridge Speedway and I'm sure Jaxxston has something to prove now!