Jump Doubles Down in Missouri | Doe Run Raceway Indoor Series
Feb 26, 2023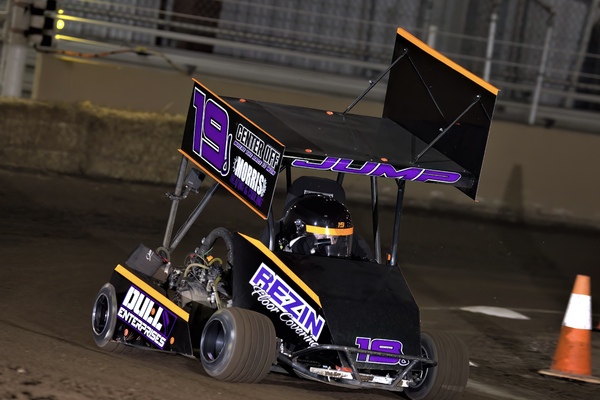 After our first trip to The National Equestrian Center for the Doe Run Raceway Indoor Series, Jaxxston was eager to get back for another chance.

Fridays practice went just like it should have. With significant changes made to the set up, Jump took to the dirt and settled back into the seat. After getting his comfort level back he began making gains in the right direction.

The Saturday AM, heat started well. Jump started last, P5 and wheeled his way to P2 in the 8 laps sprint. This lead to a P4 starting position in the AM feature with 11 cars taking the green. He quickly settled into P3. Unfortunately the caution filled race lead to some trouble keeping the kart running. The track rule is they will only start him twice in a race, then he has to come to the hot pit. Once he had to do that he was sent to the rear for the last restart and wheeled back to a P8 finishing position.

After consideration, the track officials made the decision to split the LO206 and Clone Restricted classes for the PM session. (We run a Clone). The PM heat went a lot like the morning, starting last in P5 and he once again wheeled it to P2. This finish gave Jump a P2 starting spot for the feature. Jump timed the start of the race and JUMPED out to the early lead. In the closing laps, lapped traffic became a factory allowing P2 to close in. Jump fought hard and crossed the line P1, picking up his first victory of 2023!

With the victory from Saturday, Jump had gain confidence and was excited to capitalize from it. Sunday was no disappointment, in the heat Jump started P1 and ran away with the victory. This put Jump on the pole, P1 for the feature as well. He JUMPED to the early lead again. As the laps were winding down he caught lap traffic again allowing P2 to close the gap. A late race caution slowed the action leaving a two lap sprint to the finish. Jump stood on the throttle and motored to his second feature win of 2023!

Jaxxston was excited about his accomplishments over the weekend and gain valuable seat time. We look forward to coming back next year to keep our driver from getting rusty!