Marshfield NCAL Race
Sep 16, 2022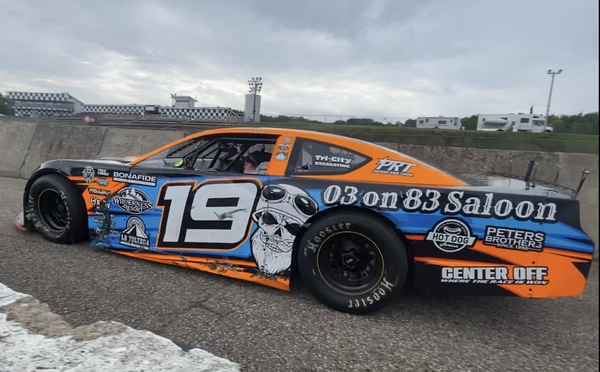 It was an up and down day for us at the Inaugural National Crate Asphalt Late Model race held at Marshfield Motor Speedway.

In the first practice we struggled with a tight race car, something you never want with long sweeping corners. Ended that practice P17. For the second practice we made the decision to bolt our sticker tires on the car with a few other changes to get a better read on the car. The car came to life and posted a P5 picking up almost .500 second.

Unfortunately for qualifying, the "new" was gone from the tires and we finished qualifying P17 missing the show on time. This lead to us running the B-main to get in the show. Jake started P4 and finished P4 transfer to both 55 lap features.

For the first 55 lap feature Jake started P18 of 20. An early caution came out and just before green we discovered a flat right front which we had to come in and change. We made it back out before green but this made the car extremely tight however Jake managed to pick off a few and get back to P15.

We made a huge change to free the car up for the second 55 lap feature. In the warm up laps Jake said "this is a totally different car!" and we were excited for our changes to gain some positions. Then, bad luck continued. On the green, mayhem broke out in turn one, Jake was hit from behind and the right rear rim bent from being hit. This caused us to put another spare on the right rear and ultimately tightened the car back up. A mid race caution came out and since we were toward the back we decided to try making a change. We went to far and made the car to loose. Jake made the decision to call it a night on lap 21 and posted a P20 finish of 23.

Not the finishes we were looking for but the highlight was our effort in the second practice session. We know the car had the speed, just a live and learn experience.