DRP Week Eight
Aug 06, 2022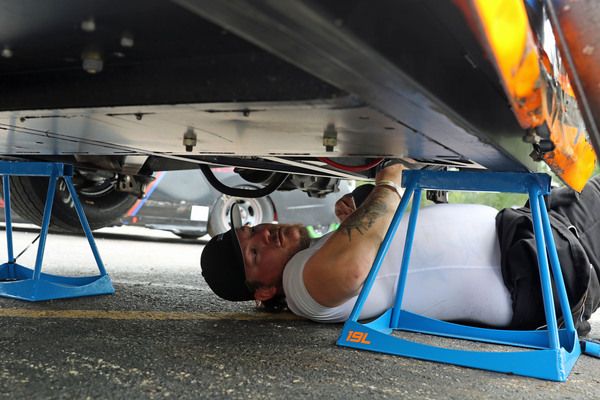 No Crew Chief and bad weather was the story of the night.

Team CC, Josh had another obligations which left the team to fend for themselves. Over the past year and a half Josh has taught Jake so much that he fared well. The demise was the weather. With the threat of a nasty storm rolling in, the track made the call to only run feature races. (Which turned out to be the right call)

In practice, we had good speed. A couple adjustments throughout the day made the car even better and we carried that into qualifying. Jake qualified P5 on the night. This would have put him in his third Fast Dash of the season.

Due to only running the feature event, there was no dash to get a read on the car in race trim. We made minimal changes and hoped they were the right ones. Jake started P8 on the field, got stuck on the outside and couldn't roll the top well. He fell back as far as P14 but battled back to another top ten finish, P10.

With the unfortunate events of a couple drivers, we have moved from 8th in the championship points standing to 6th. Our goal is to get back into the top five by the end of the season.