DRP Week Three Double Duty
May 28, 2022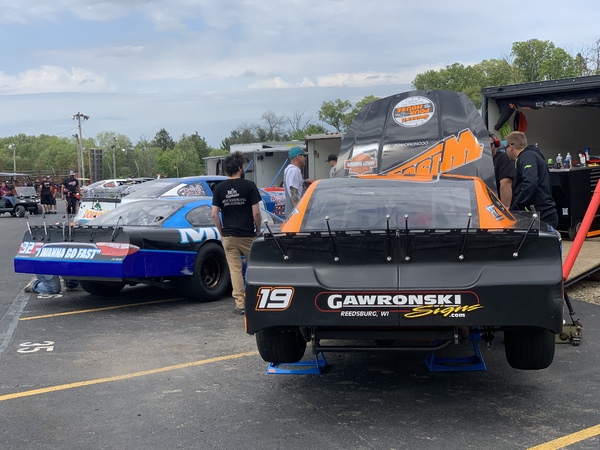 It was double duty for Jake this weekend with his Pro Late Model and CWRA Super Late for ME Motorsports.

Practice went well in the PRO Late, with the changes made in the shop the team found more speed. For the CWRA Super, it was the first time it saw the track and there was work to be done.

Qualifying
Pro Late - we were not allowed a scuff session so we were unsure what we had. Unfortunately the car bottom out hard not allowing it to turn. We made the show on time but not where we wanted to be in P15
CWRA Super - Group qualifying the car was still a handful but we managed to make the show. We qualified P14.

Heat Races
Pro Late - Jake started P5 and was able to make it past a couple cars finishing P3
CWRA Super - Jake started P3 and quickly battled for the lead. Still having an issue with the car stumbling when getting back to throttle, Jake got loose off turn two and lost several positions finishing P7.

Features
Pro Late - Jake started in his qualifying position of P15. A quick caution on lap two right in front of Jake sent him up the exit ramp to avoid. He got his spot back and restarted in P13. Through the rest of the caution filled race he worked his way up to P6. With 10 laps to go the car got extremely tight and fell back to finishing position of P8. After we found the right front tire lost pressure.
CWRA Super - Jake elected to start in the back due to the car still not being where we wanted it. We fixed the throttle issues which proved to help the car a lot. Jake was able to gain some position but unfortunately got loose in turn two and clipped the infield wall ending our night.

We will be back at Dells Raceway Park on June 11th in the Pro Late Model!