DRP Week One
May 07, 2022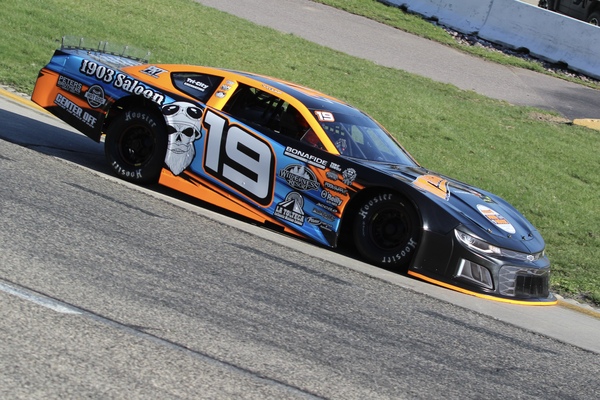 Yesterdays season opener started the 60th season for Dells Raceway Park and it was a beautiful day to do so!

The team took advantage of pre season testing in the previous weeks. Because of that, we only took advantage of one full practice session and felt our car was good enough to make the show.

With a format change for the 2022 season, only the top 6 qualifiers make the fast dash. Our qualifying effort set a new parsonage best for Jake at 14.248. Jake said "I felt like I left some speed on the table, Josh gave me a great set up and I wasn't expecting the car to turn so well. I got on the curb in one and two and the car pushed out to the second grove on exit" With that, we qualified P8 and just .066 out of the fast dash.

We started P7 in our heat race, last row inside. With only 8 short laps it was a good practice session in prelude to the feature. Jake finished P6.

Jake started the Cabin Fever 50 lap feature P3, settled in behind P2 at the drop of the green. Early, in the middle of turn 3 and 4 Jake had great corner speed and tagged the car in front of him, he laid off to let him gather it up. In doing so, P4 and P5 split Jake making it three wide on the front stretch. We ended up shuffling back to P7 before the races only caution slowed the field. Jake restarted P7 and on the start the car to the outside saw a slight opening to move in front of Jake. Unfortunately it hurt the whole inside line giving momentum to the outside groove. This dropped Jake back to P9 with work to do. We settled in, found a rhythm and started a charge back through the field. We managed to get back to a P6 finish and a good start to the 2022 season.

We are at Dells Raceway Park again next Saturday for week two!