DRP Midwest Championship Weekend
Sep 25, 2021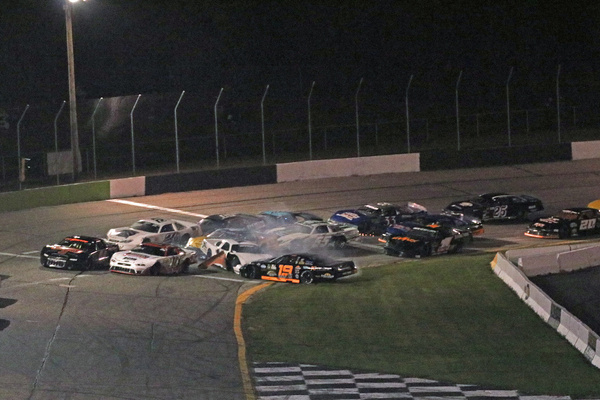 The Midwest Championship Weekend was our last showing for 2021.

Fridays events were changed from a race day to a practice day due to the threat of rain starting at qualifying time. This gave us 4 hours of extra practice for Saturday's event.

Picking up where we left off Friday, the car had great speed in the first practice and we ended up P1 in second practice. Despite being the first out for qualifying, this set us up for a stout effort coming in P7. This put us directly in the show and with the format there were no heat races.

With the invert, we ended up starting P4 for the 75 feature event. After the drop of the green flag we got shuffled back to P6 on the outside. We gained a position when one of the front runners had a power failure. This brought out the caution at lap 50. On the first restart, Jake was spun from behind and mayhem broke out. Jake was able to continue and received his spot back but unfortunately he suffered major damage to the radiator air box. This caused the car to overheat and only lasted four more laps before the lower radiator hose blew and dumped all the water. We finished P20 due to this DNF. Jake and the team felt this was the best car we had all year but couldn't show the results.

As always, we cannot thank everyone enough for making this program a success in 2021. Stay tuned for our 2022 plans!