DRP Championship Night
Sep 11, 2021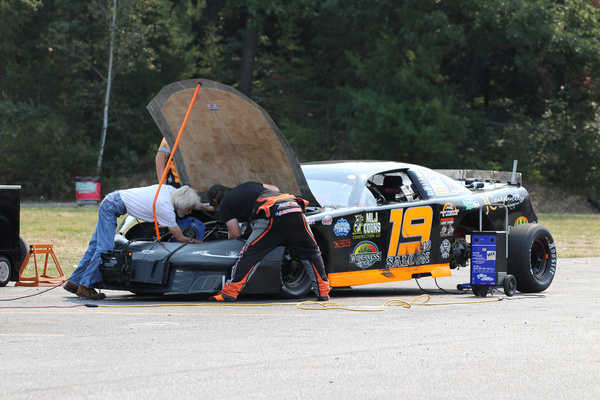 The night had its ups and downs.

After our steering issues at Milwaukee Mile we found the power steering rack to be bad. After having it rebuilt we thought it would be a good idea to practice early in case of any issue and it's a good thing we did. We battled power steering issues most of the day.

Despite the issue the car had good speed in practice. The speed transition to a P4 qualifying position!

In the fast dash the car had no drive off the corners and we dropped from P7 to P10.

We started P10 in the feature event, had made our way up to P8 and felt that car was pretty good. Unfortunately our power steering issues continued and we fell a few positions. The track was having issues with the scoring system all night so we are unsure of where we finished.

We do know, we didn't make up enough ground to capture the P3 position in the championship points and we believe we will finish P4. We will update everyone once the track has it sorted out. Nonetheless it was an outstanding improvement in the 2021 season compared to last year. The whole team worked their butt off this year.

With the regular season over, we have one more event we will be running. We will be back at Dells Raceway Park for the Midwest Championship Weekend Friday, September 24th and Saturday September 25th. We have made the decision NOT to run Oktoberfest weekend in Lacrosse.