Big 8 at Milwaukee Mile
Aug 29, 2021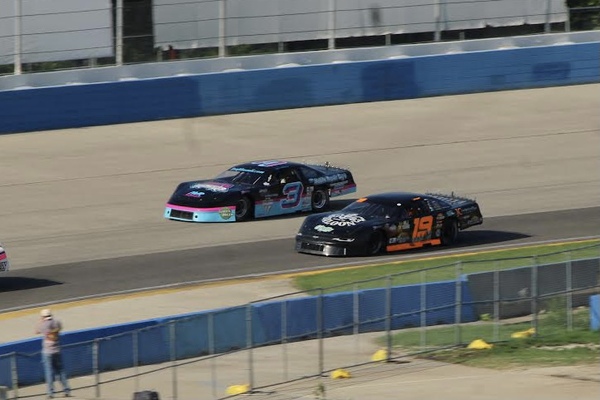 Sunday was the Big 8, 38 at The Milwaukee Mile! What an awesome day and amazing experience it was.

It was a different format than we are used to. There was one 40 minute session for practice/qualifying. Your fastest lap posed as your qualifying time. In practice we struggled with the car wondering in the straight away and loose entry. The crew found what we thought was the wondering issue, made a couple adjustments and went back out. We ended the session P24 out of 36 cars. Jake was also battling the loss of power steering through the day which ultimately was the wondering issue.

Jake started P23 in the 32 car field. Still battling the power steering issue and lacking horse power with a crate motor he managed to hold his own, gain a few position and kept his nose clean. We end the race P18 at the Historic Milwaukee Mile.

We will be back in action on Saturday September 11th for the Season Championship Night at Dells Raceway Park!