Assembly Products Shootout DRP
Jul 31, 2021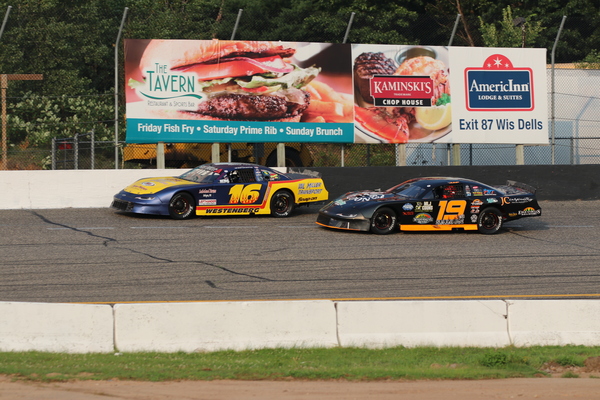 A beautiful day turned a little wet in the evening but we still got the 75 lap main event in!

To start the day we had really good speed in practice. However, with the current tire shortage we are feeling it. We ran on four new left side tires which made us make some unorthodox adjustments to the car. Jake managed to wheel at car to a qualifying position of P6 out of thirty car.

A little bit different format this week, the top 16 were taken on time as usual however odd/even dashes would be inverted and your finishing position in that race determined your starting position for the main event. Jake started his dash P4 and fought a loose condition and ended up in P7.

Jake effort in the dash put him starting P14. Race control tried to get the race started but just before the green the skies opened up, and a 10-15 minute shower put us on hold. The decision was made to wait it out and people used their personal vehicles to dry the track.

From Jakes P14 starting position he quickly moved into P11 by lap 8. By lap 18 he passes for P10 then picked off a couple more by lap 24 when the first caution flew. We had a great car for the long run in and unfortunately two more caution did not allow that when the car was at its best. Jake made his way all the way to P6 before the last caution. After that restart on the outside the car never came back to life. We ended up loose and faded to a P10 finishing position.

Overall it was a great night and we put the car back in the trailer in one piece. We will be back in action Saturday night at Dells Raceway Park. With only three points races left we will be working hard to track down P4 by the end of the season!