DRP Week 7
Jul 24, 2021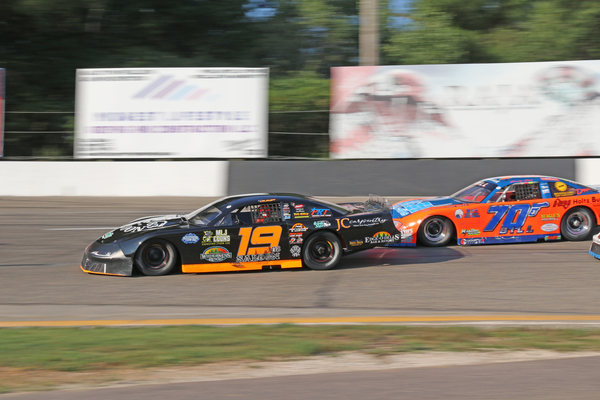 Overall a great night for the Jump Racing team, we kept our nose clean all night!

We had good speed in first practice and extremely happy with the car. For the second practice we elected to scuff for qualifying and skip the actual scuff session. We free the car up for qualifying to much which cost us on the first lap but came back on the second lap to qualify P7.

Our qualifying effort put us in the fast dash starting P4, second row outside. Jake was still battling a loose condition and with no opening to get to the bottom lost a few positions. He finish the dash P9.

For the 50 lap feature Jake started P8, fourth row outside. With some adjustments, the car was much better in the feature. As the green flew Jake went to work moving to the front. Jake made his way up to P6 before the races only caution flew at about half way. Jake restart the race in P6 and was able to gain one more position. As the laps were winding down, you could throw a blanket over P1-P5. Jake continued to work on the P4 car but was unable to get the drive off that he needed. Jake finished with a solid top five performance.

With this performance, and several other driver nears us in the points standing having issue, this put us P5 in the standings. We are currently 33 points behind P4 in the standings.

We are back in action for the Assembly Products Shootout, 75 lap $5,000 to win this Saturday! This is a non points race and some of the best driver from Wisconsin will be on hand. If there is one weekend you DO NOT want to miss, its Saturday July 31st at Dells Raceway Park!