CWRA at DRP
Jul 17, 2021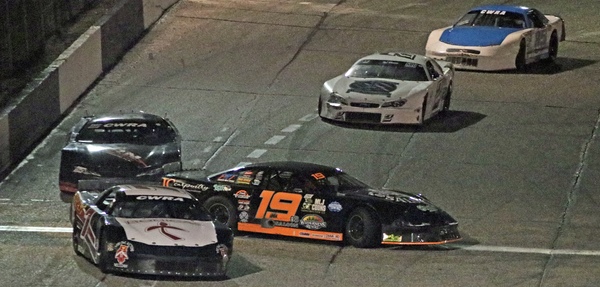 This week we tried something new. We bolted on 10" recap tires to race with the Central Wisconsin Racing Association (CWRA).

The team had zero experience on these tires but despite the lack of knowledge, Jake was P1 in the final practice! Qualifying is also a little different in CWRA, they use the group qualifying format. After the 8 laps session concluded Jake was P2 in the field.

For the qualifying races (heat races) CWRA splits the odd and even qualifiers up into two races, invert the field for the start and how you finish is how you start the feature event. Jake quickly moved up from his P7 starting position. While the outside line was struggling Jake made his way up to P3. Battling for P2, slight contact manager to knock the RR valve stem out of the wheel forcing Jake to pull off and finished last.

Due to the issue in the qualifier, Jake started the feature dead last in P14. Jake made quick work of the back half of the field and worked his way through. By lap 24 Jake had moved into P6 and was battling for the P5 position. Unfortunately this is when bad luck struck again. The car he was trying to pass got loose out of turn four, caught the wall, bounced off, hit Jake and turned him around on the front stretch. Jake pulled off for the team to check the car and was sent out as the field took the green flag. He managed to catch the end of the field in the 15 remaining laps but was ran out of time to gain any positions. We finished P11 officially.

Overall it was a good night and the car was the fastest car all night. We left the track with the car in one piece, great knowledge, and ready to bolt the 8" tire back on to get back at it Saturday, July 24th at Dells Raceway Park!