DRP Week 6
Jul 10, 2021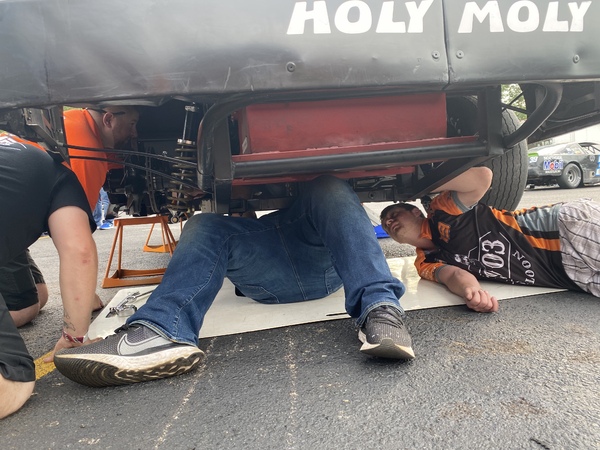 Another week is in the books but not the night we were hoping for. Early in the day, the car was absolutely awesome and had great speed. We finished the scuff session P1.

Qualifying is where the night took a turn. Jake managed to get one lap of qualifying in, on the second lap coming out of two the car broke and Jake had to pull off the track. It was later determined that the third link mount ripped out of the chassis. However, Jake's single lap of qualifying was fast enough to make the feature on time! P16 out of 29.

After the crew assessed the damage we went to work getting the car ready for the feature. Because we were not able to make it out for the heat race, the track gave us a few shake down laps at intermission. The car was drivable but not performing where we needed it to be. We worked on it some more to get it as good as possible for the feature.

Jake started the feature in his qualifying position of P16. With very little grip off Jake struggled to keep the car under him the whole race. Jake stayed out as long as he could gaining as many points as possible. Lap 47 he tagged the wall and with nothing more to gain pulled the car off for the night. We managed a P12 finish and remain tied for P6 in the points standings.

We will keep everyone updated but our tentative plan is to get the car back together and run with the CWRA series Saturday at Dells Raceway Park. Thank you to the crew for busting their butts to get the car back on track for some valuable points.