DRP Week 5
Jun 19, 2021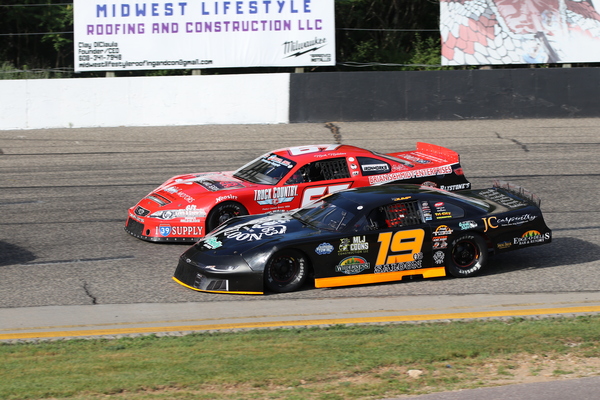 After last weeks solid performance our goal was to improve on those results, and that's just what we did! The crew worked hard in three practice session trying some new things. This lead to qualifying P8 which put us in the fast dash.

In the fast dash, Jake started P3 and managed to hang around there most of the race. A last lap scuffle in front of him pushed him back to P5 which would become his starting position for the A-main.

Jake started P5 and quickly got shuffled back to P7 when another driver chopped the nose of the car causing slight damage. An early caution slowed the field, Jake restarted P5 and would battle for P4/5 position most of the race. A late race caution saw Jake sitting P3 with 8 laps left. On the restart the car developed a push in the first turn allowing the driver behind to get under him. Jake brought the 1903 Saloon Chevy Camaro home 4th, our best finish to date!

We have the next two weeks off from racing. Next Saturday, June 26th we will have the car on display at 03 on 83 Saloon in Salem, WI. Come join us for some fun!