DRP Week 4
Jun 12, 2021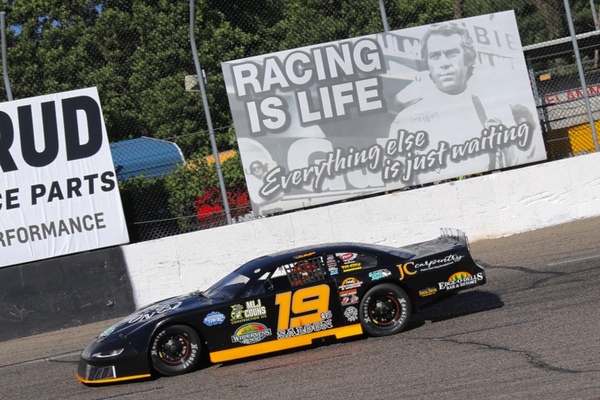 After two weeks off we were back at Dells Raceway Park! With a new look to the car, the crew recharged and ready it was a great day for racing.

The crew dialed in the car during practice and gave Jake a great piece for qualifying. Jake over drove the car losing some speed off the corners but managed to qualify P12 into the show.

Jake started his heat race P6, outside row three. In the short 8 lap race he managed to pick off a couple cars and brought it home P4.

For the feature, Jake started outside row six in P12. A fairly clean race saw its first of three cautions on lap 23. By then, Jake managed to work his way into the top 10. Throughout the rest of the race he was battling a tight condition that really hurt his drive off the corner. Jake took the checkered flag in P8 scoring his first top ten of the year.

We will be back at Dells Raceway Park this Saturday, June 19th! We hope to see you all there!