DRP Week 2
May 15, 2021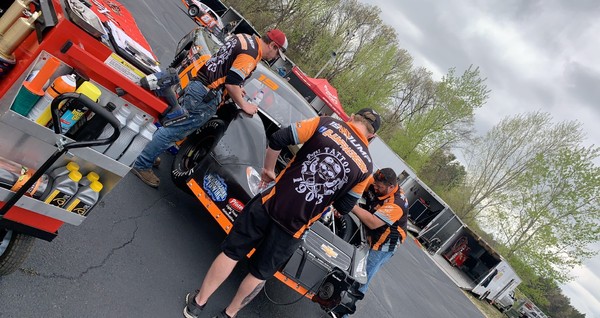 Week two was another week to put behind us.

In practice we struggled with the car bottoming out on the track and couldn't quite get it dialed in before qualifying. Jake qualified 21 out of 25 cars which lead to him having to race his way into the show through the B Main.

In the heat race Jake started 5th and worked his way past a couple cars in the 8 lap race to finish 3rd. Again in the B Main, Jake started in the 5th position. With the top four finishers transfering to the A Main Jake knew what he had to get done. Jake quickly picked off two cars to take the 3rd position and settled in to save his tires.

In the A Main Jake started 19th of 20. Jake had moved up a couple positions before making contact with someone causing a caution. Jake took responsibility and restarted at the rear. Through the race there was some hard racing which caused some damage to the right front fender that tightened the car up. Jake worked his way up to the 8th position by lap 44 and on lap 46 was taken out by another car. The driver did not "tap out" and another poor ruling by the track sent them both to the back. Jake ended up with another 13th place finish.

The good news is we identified our issues in practice and how to solve it. We will be back at Dells Raceway Park next week Saturday, May 22nd. See you there!