DRP Season Opener recap
May 08, 2021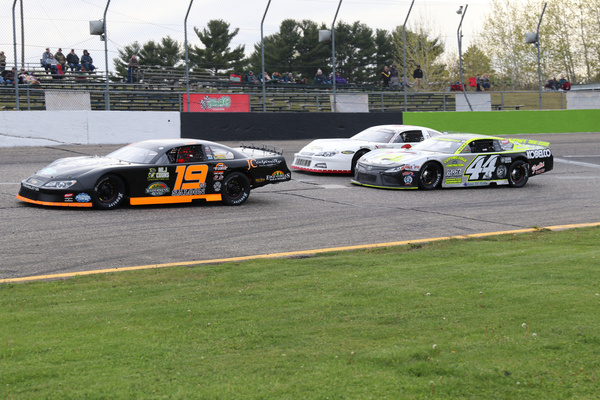 What a night! We kicked off the 2021 season last night at Dells Raceway Park on a beautiful but chilly day.

In practice the car wasn't were the team wanted it and as they made adjustments we went in the wrong direction. Before qualifying we made some drastic changes and rolled the dice. Despite a driver error on the third lap, we still came in P7 of 28 cars which put us in the fast dash and the feature event!

Jake started the fast dash P4, outside row two. He lost a couple position early and fell in line. As he was working on the 5th place car he checked up in turn 3&4 and was tagged from behind sending him around. The driver "tapped out" so Jake regained his spot back. Jake finished P6 in the fast dash.

The feature event had its ups and downs. Jake started P6, outside row three. Again from the start Jake lost a couple positions before he was able to fall in line. While working underneath another car Jake got too aggressive and turned the other driver. This sent Jake to the back of the 20 car field. Throughout the rest of the caution filed race Jake worked his way back into the top ten. By the closing stages of the race Jake was into the 6th position and working on the 5th place car. While racing side by side for a few laps, on the last lap Jake managed to take the position coming off turn 2. Unfortunately that driver drove in too deep, tap Jake and spun him out coming to the checkered flag. The driver quickly apologized but this left us with a P13 finish.

We cannot thank the crew enough for the hard work they put in yesterday. The car was lightning fast under race conditions.

Check out more pictures from race day on our Facebook page. We will be back on track next Saturday, May 15th at Dells Raceway Park! See you there!